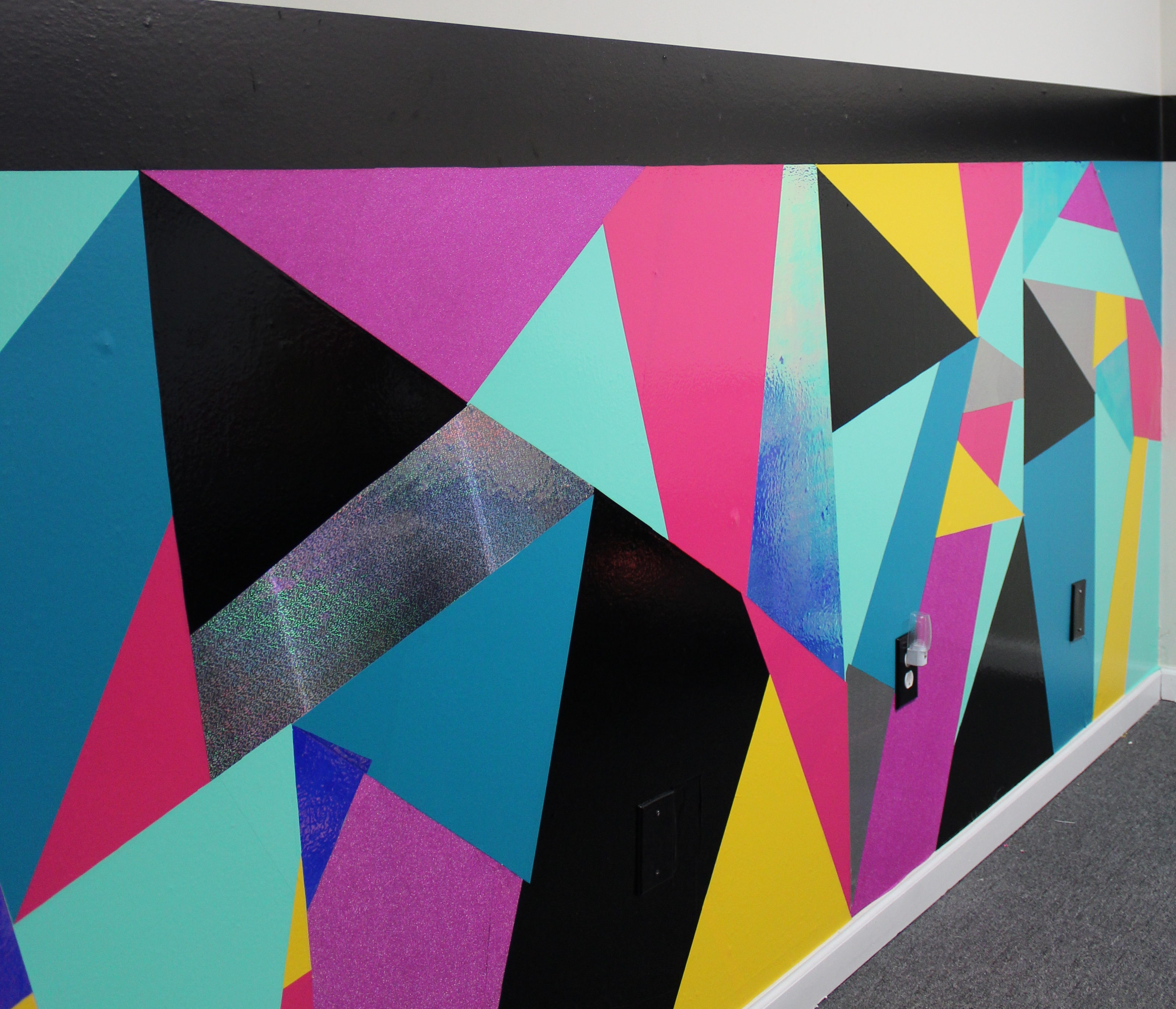 You probably wouldn't be surprised to learn that I'm not a huge fan of white walls. I grew up in a house with an orange kitchen, purple dining room, and blue living room lol They all worked together, I promise. White walls remind me of super sterile environments that you are required to sit still and not touch anything in like the doctors or dentists' office. Unfortunately, the privilege of painting walls to add a bit of pizzazz isn't always available, and that was the case during my latest DIY project. The task at hand was to create an inviting and colorful office space for a cheer and dance studio that was elevated yet kid-friendly. Just to make things interesting, I found out literally a few hours before starting the project, that I wouldn't be able to use paint and that half of my supplies wouldn't arrive in time. So literally while on the way to the craft store, I was forced to come up with a Plan C that would still fulfill everything that I'd set out to do. Continue reading on to see how I took my lemons and made lemonade! Owww
Note: This is for serious crafters only, this project is both tedious and time-consuming.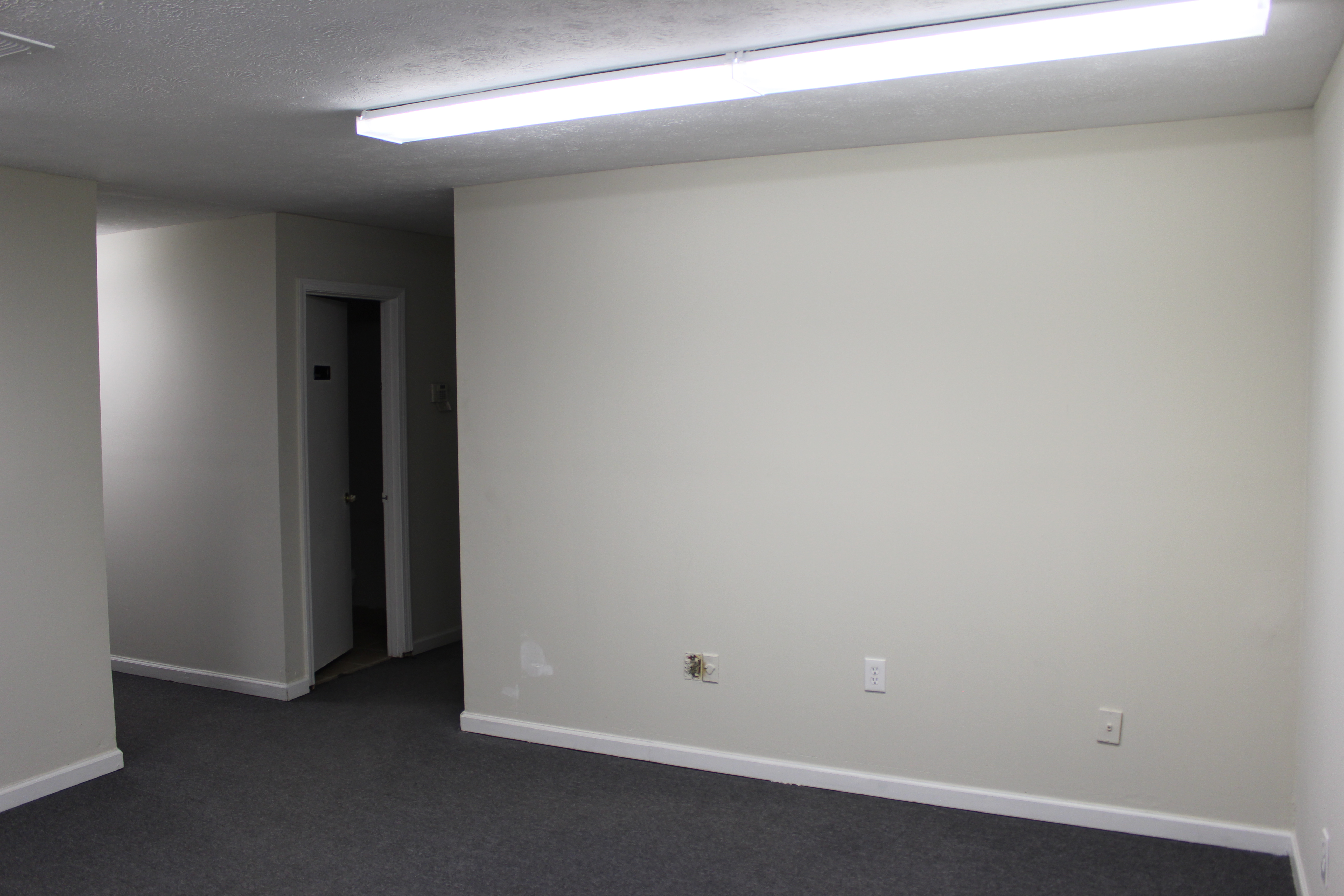 Here's how things looked before all the magic happened.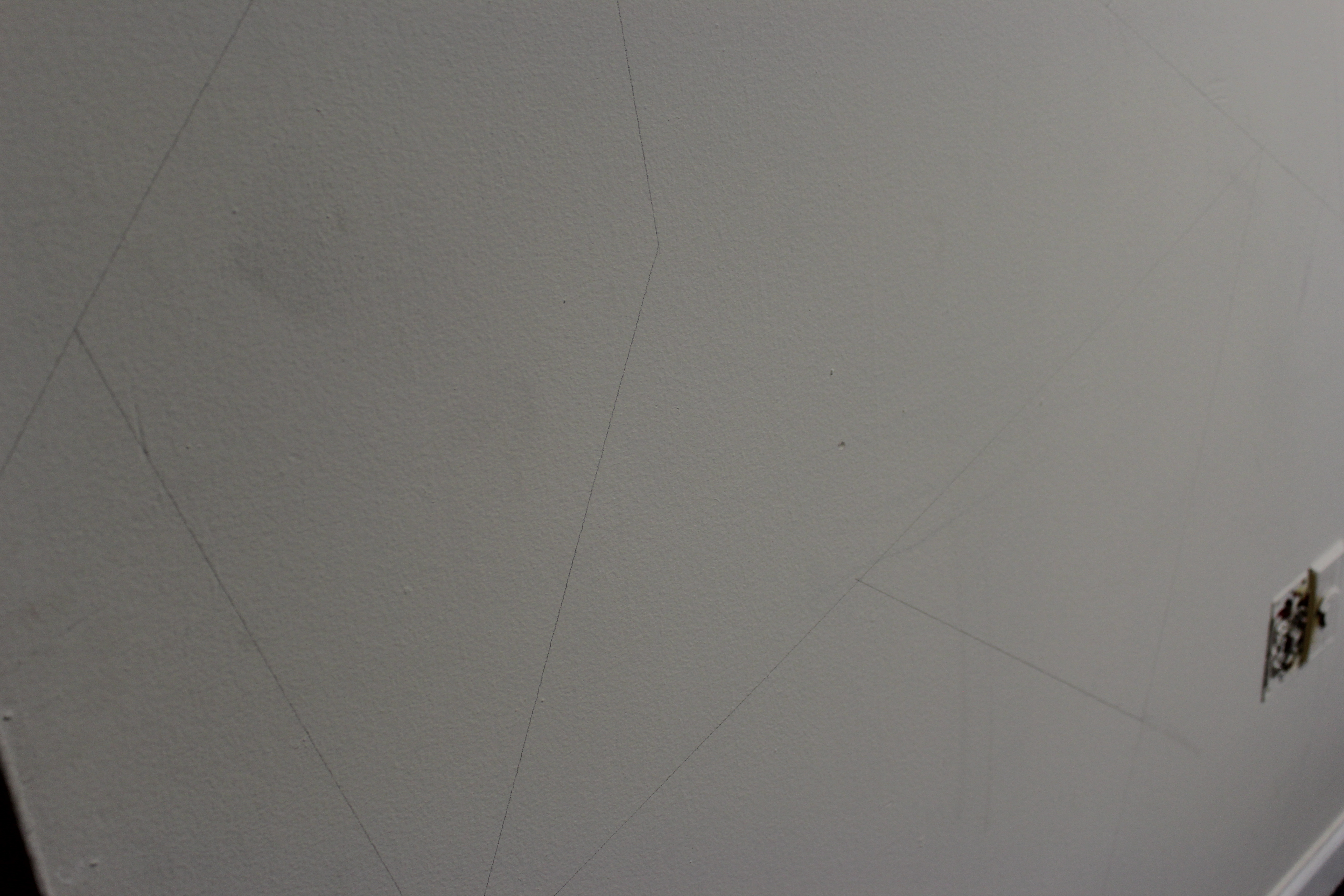 I decided that crafting an abstract wall mural would be the most impactful within the timeframe I was given. To start, I roughly outlined the design on my wall. This is not something you should become married to, it will change and take on different forms as the project evolves.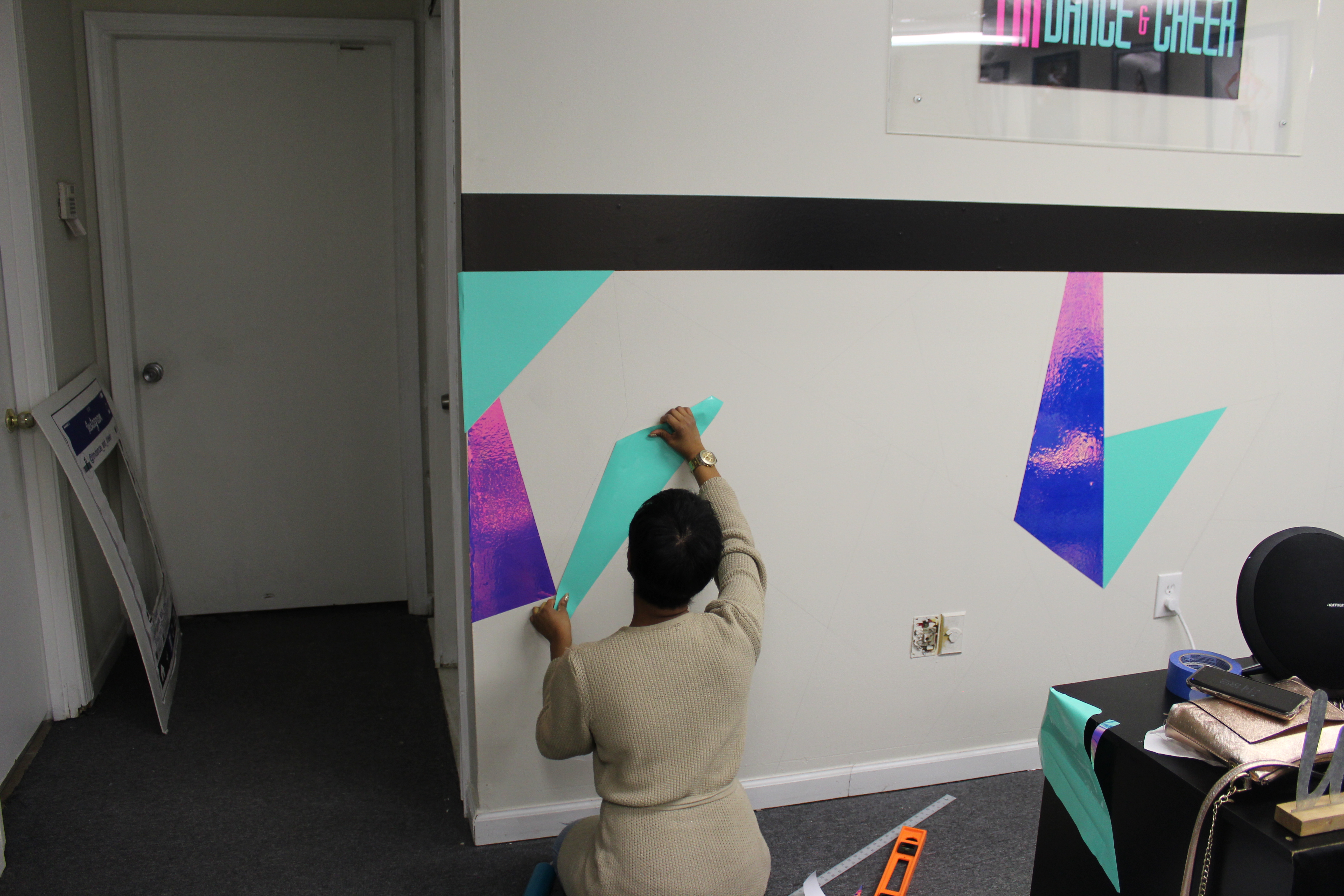 I then mapped out my shapes from the vinyl before applying it to the wall.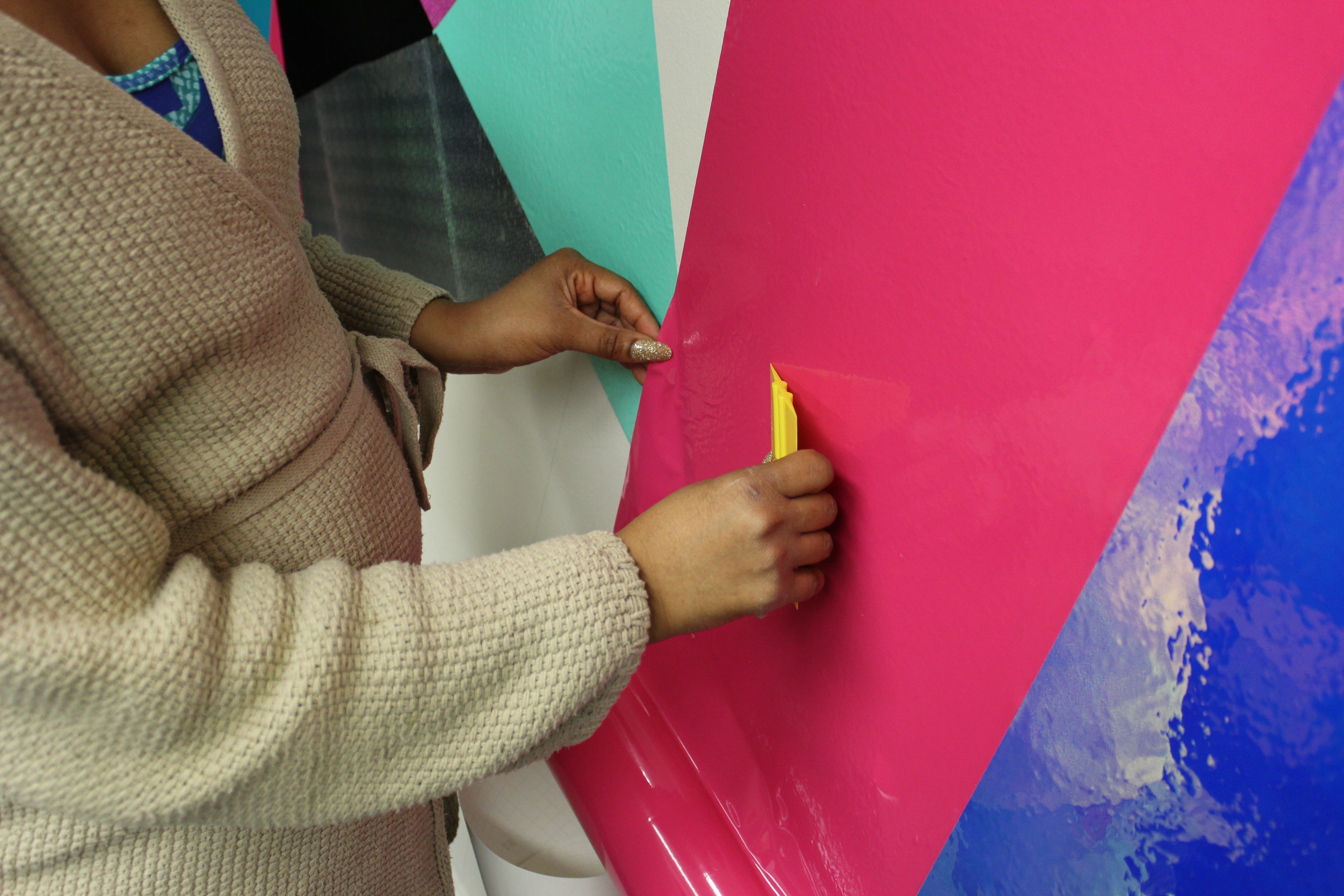 Next, I peeled back the protective layer and adhered the vinyl to the wall. I used a window squeegee during this process to remove and rub out any air bubbles and removed any extra material using a razor.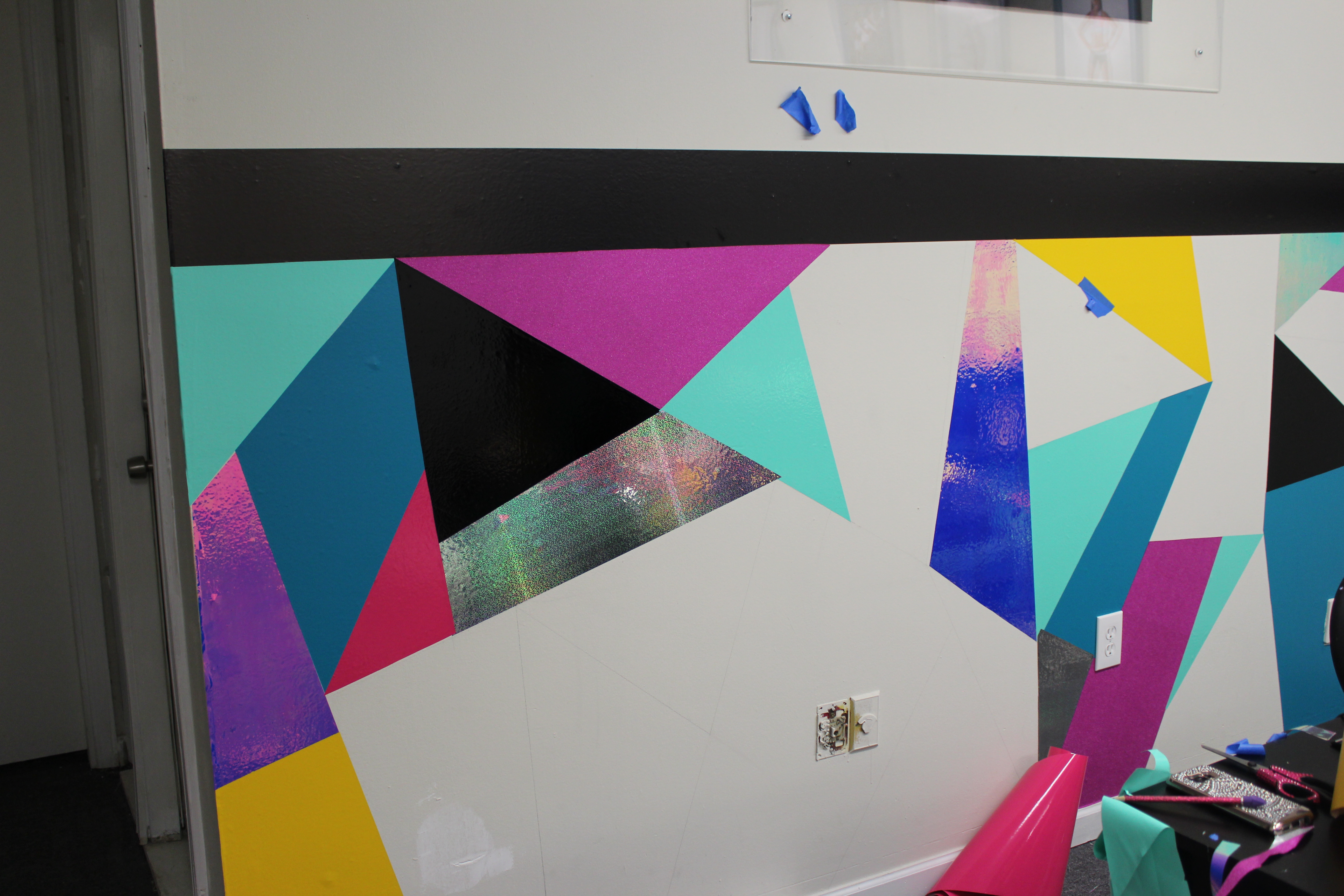 Slowly but surely, the wall began to come together. The entire process took somewhere between 10-12 hours from start to finish.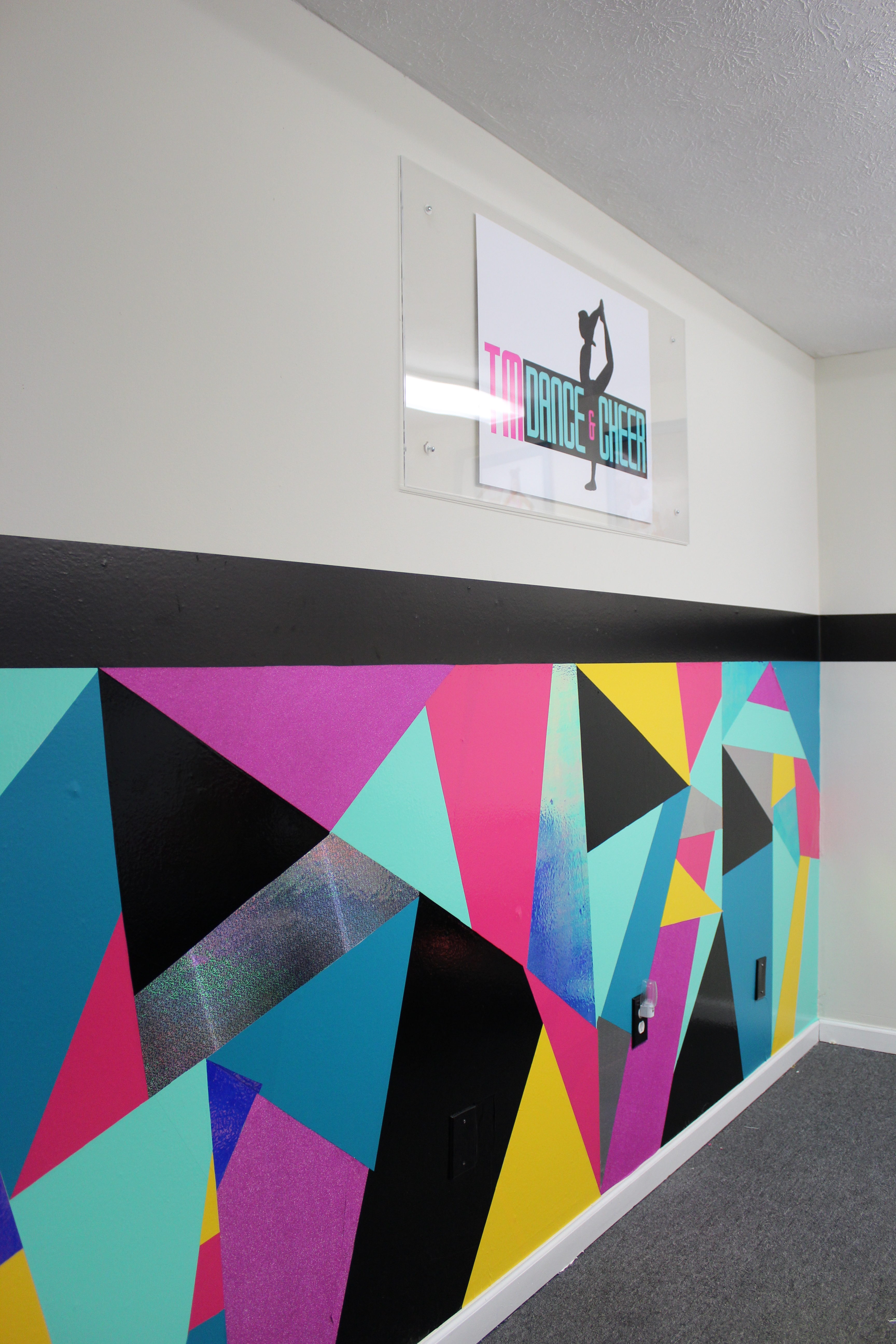 Here's a picture of the finished wall!
But wait, there's more! Click below to see a few more paintless wall ideas from the cheer and dance studio!
XOXO