It's getting very real on social media, figuring out what to wear to see the Black Panther movie has legit become a THING, and for good reason. The release of the highly anticipated movie will be both epic and viral. Already, the film has pretty much sold out its opening weekend, and glimpses of it from the trailer had my mind immediately jumping to figure out what to wear! (You know I'll find any excuse to throw an outfit together) Needless to say, I am super excited to be a part of the entire movement and headed to my closet to search for outfit inspirations. So if you are still on the fence about what to wear, fret not, I've prepared 3 outfit ideas especially for you!
The Casual "I'm not trying to do too much"…but secretly am… LEWK 
Friend: Girl, what you wearing to the movie?
You: Nothing major, I like to be comfortable,  prob just some sweats…
This look is one that I like to classify as a casual slay. If you were to describe it to someone it would sound really chill, but in person would still turn heads. I love that it involves sweatpants and is super cozy and relaxed. It would be perfect to wear if you were going to the movies with a group of friends or family. Its focal is the colorful Turbanista Sweatshirt by Quelly Rue which gives a slight nod to the women of Wakanda. By adding a sparkly choker, statement earring, and heel I dressed the look up even more. It would also be BOMB with a killer pair of combat boots if wearing heels to the movies isn't your thing. The choice is yours!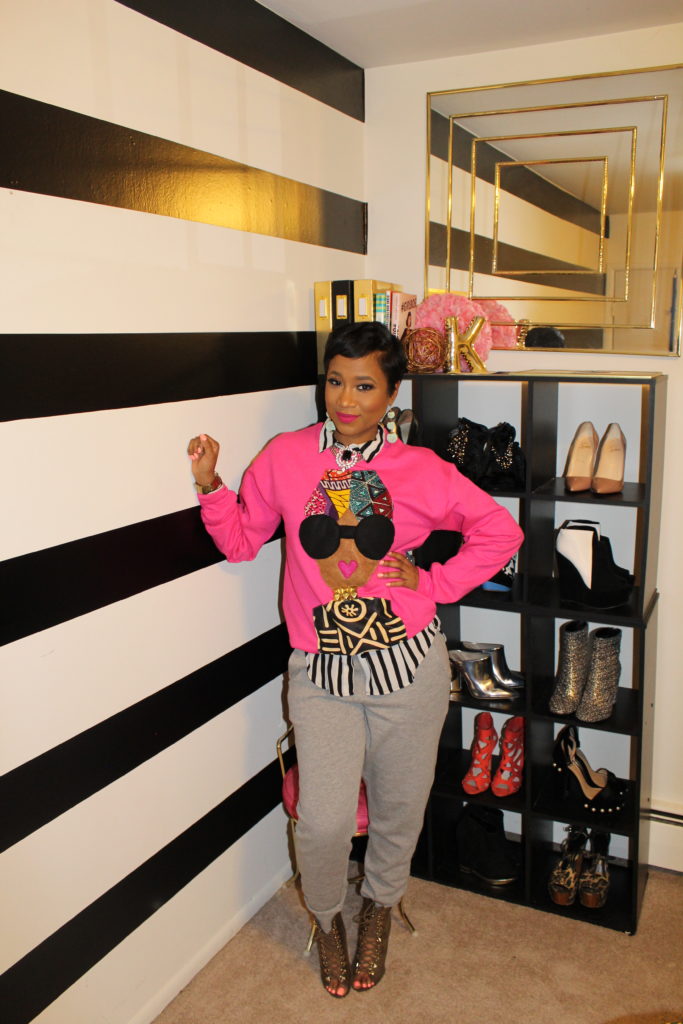 Continue on For LEWK 2
XOXO