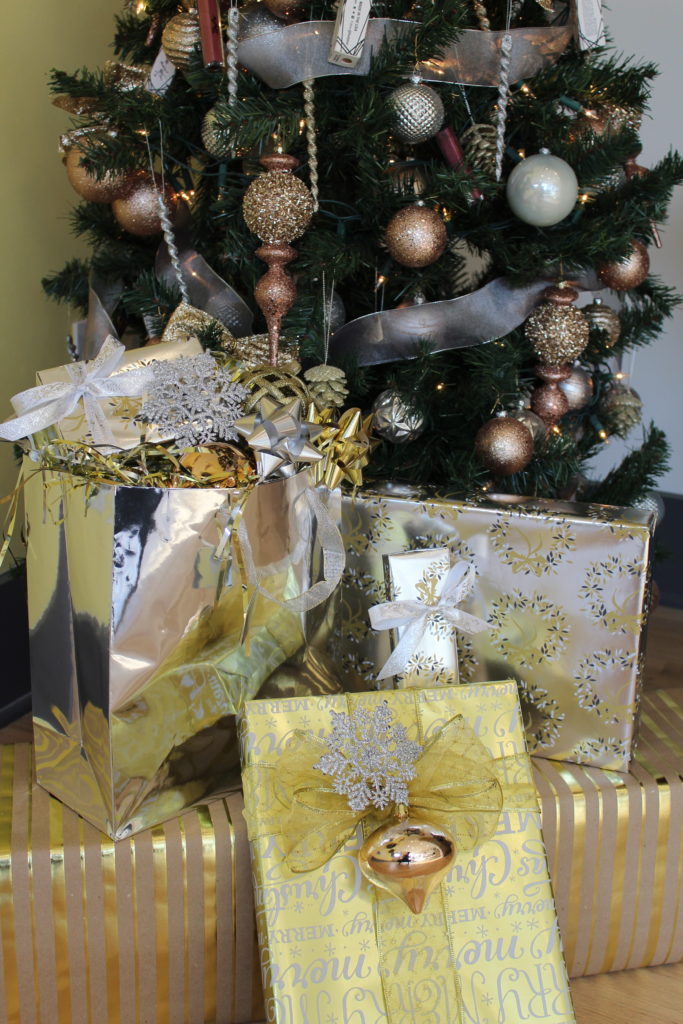 Do I have the ability to wrap fancy pants presents? Yes. Do I actually take the time to create super pretty gifts all the time, absolutely not! I'm the gift card inside of a card queen!!!  For the record, I always wish to, but who has all that time and money to sit around wrapping for hours on end? That is until I cracked the code and the dollar store. Hey now!!! Get this guys, it is actually possible to wrap gorgeous gifts with shiny paper and pretty bows for $5 or less! Now calm down, you know I got you! Continue reading on to find out how!
Getting Started: What You Will Need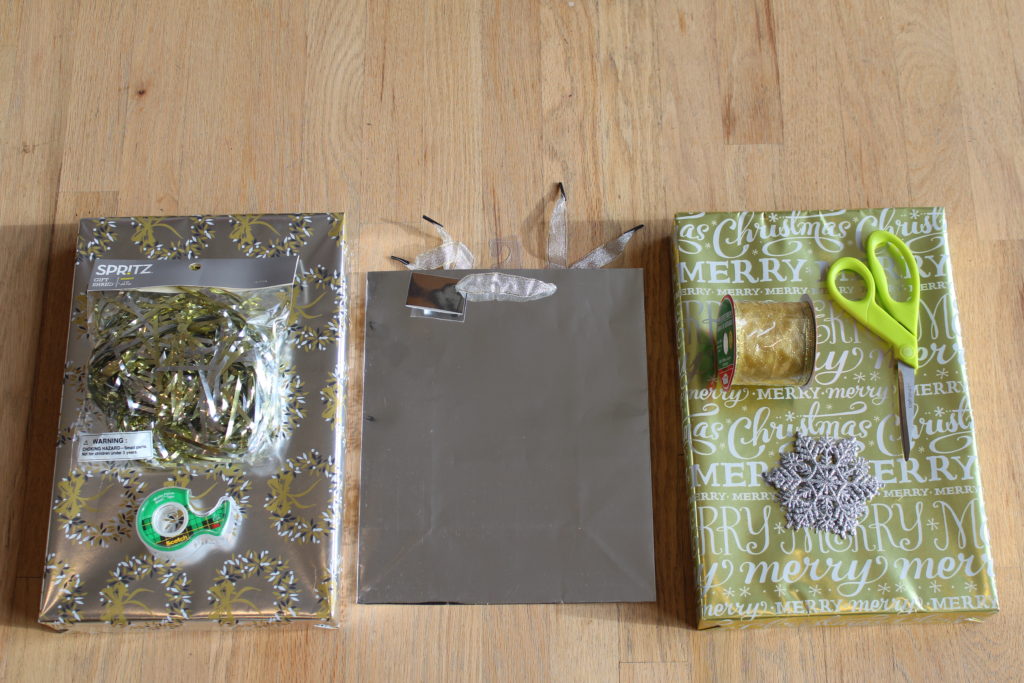 Tape
Bows
Ribbon
Gift Bag
Scissors
Ornaments
Wrapping Paper
Gift Shred Tinsel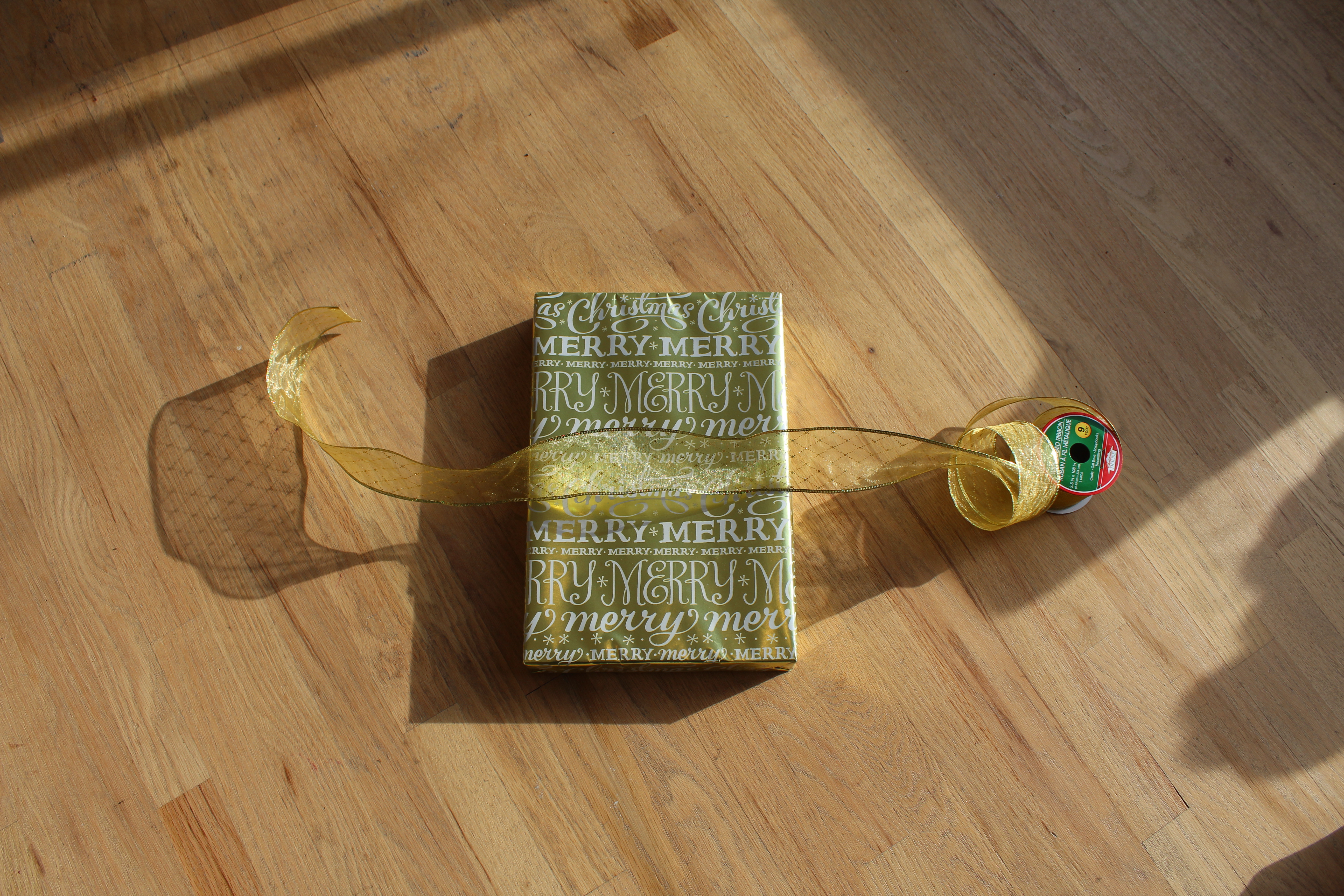 Starting with a box that I already had wrapped. It's time to create your bow! With your box right side facing up, measure out your ribbon evenly across the box (this step can be done vertically or horizontally). You will be using a lot of your ribbon in the next few steps, so don't be afraid to go for it.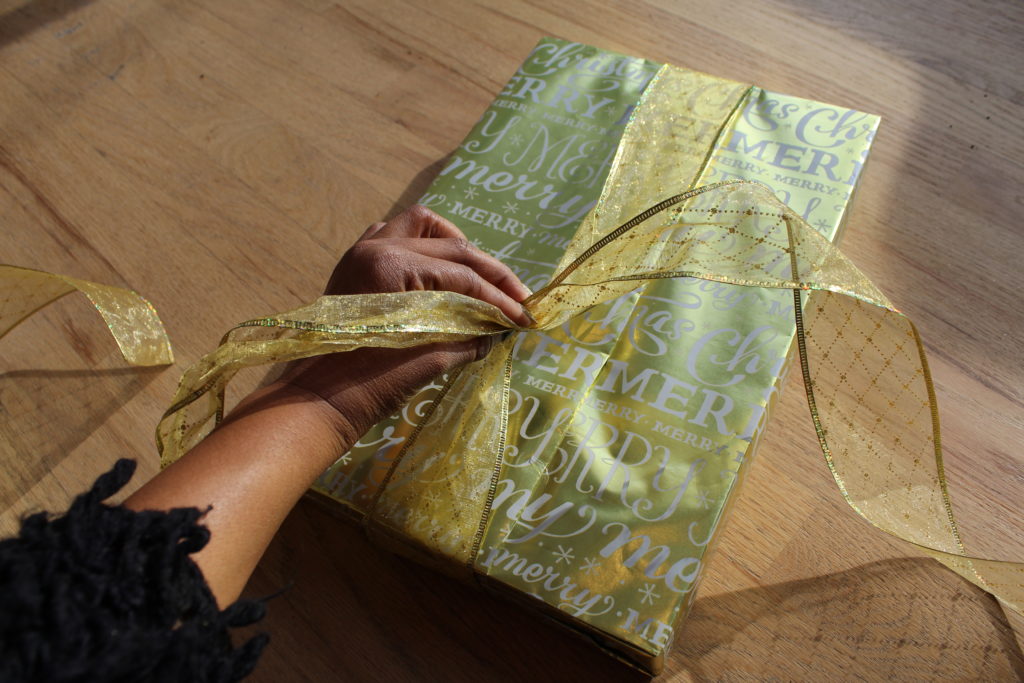 Next, you want to flip your box over and pinch your ribbon where you want your intersection to occur.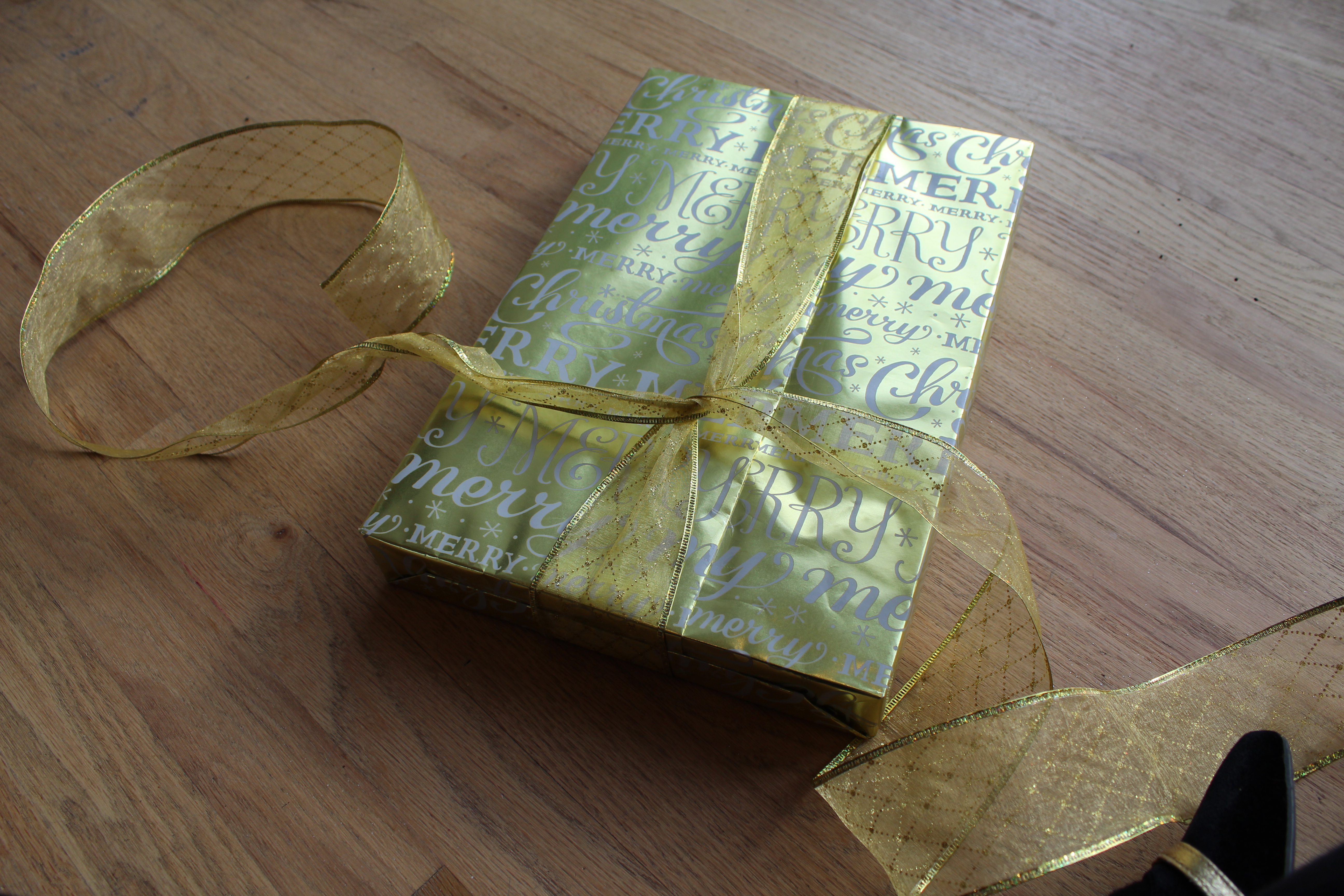 After pinching, twist your ribbon to go in the opposite direction. Your goal is to make a "cross" along the bottom of the package.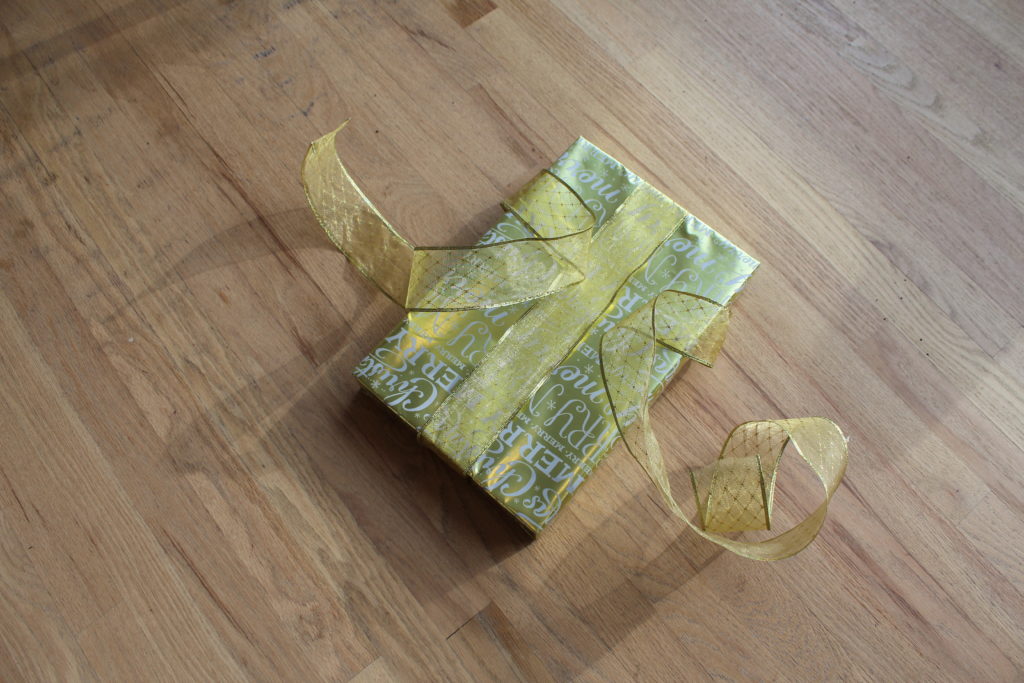 Next flip the box back over, and tie your pretty box! There are a million and one ways to make bows, but a simple one is perfectly fine for what we are doing.

To bump your present up a few more notches, add a few ornaments to the center of the bow to give it that  "Wow" factor.  And Voila!
Continue on to the next page to learn how to spice up gift bags!
XOXO