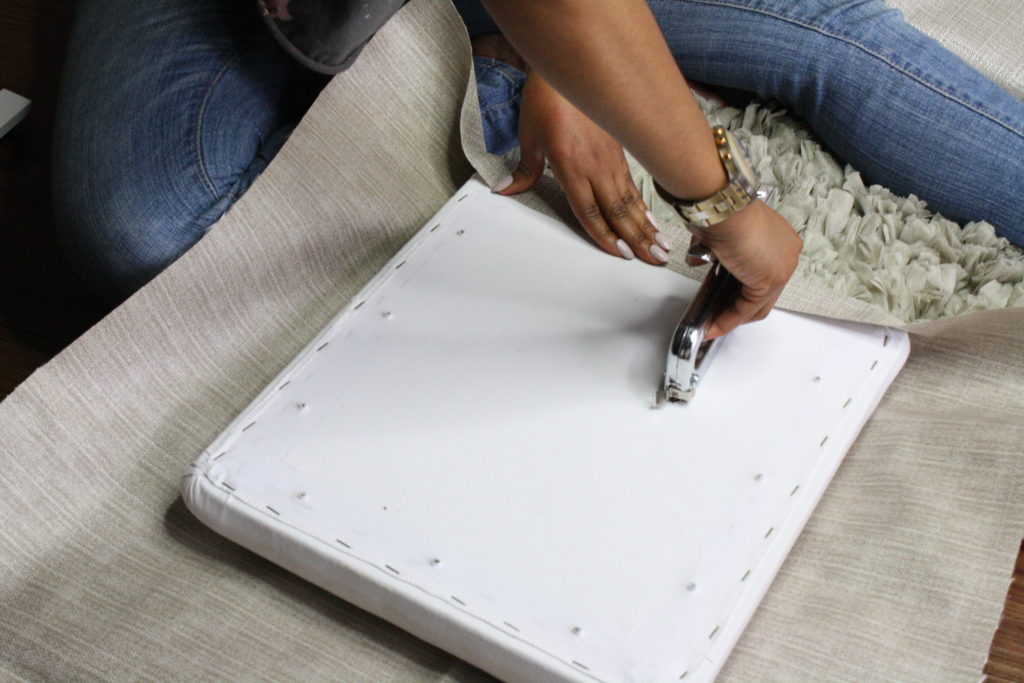 Now comes the fun part! Staple your fabric along the edge of your cushion. To make life a bit easier, use the existing staples that were left over as a guide.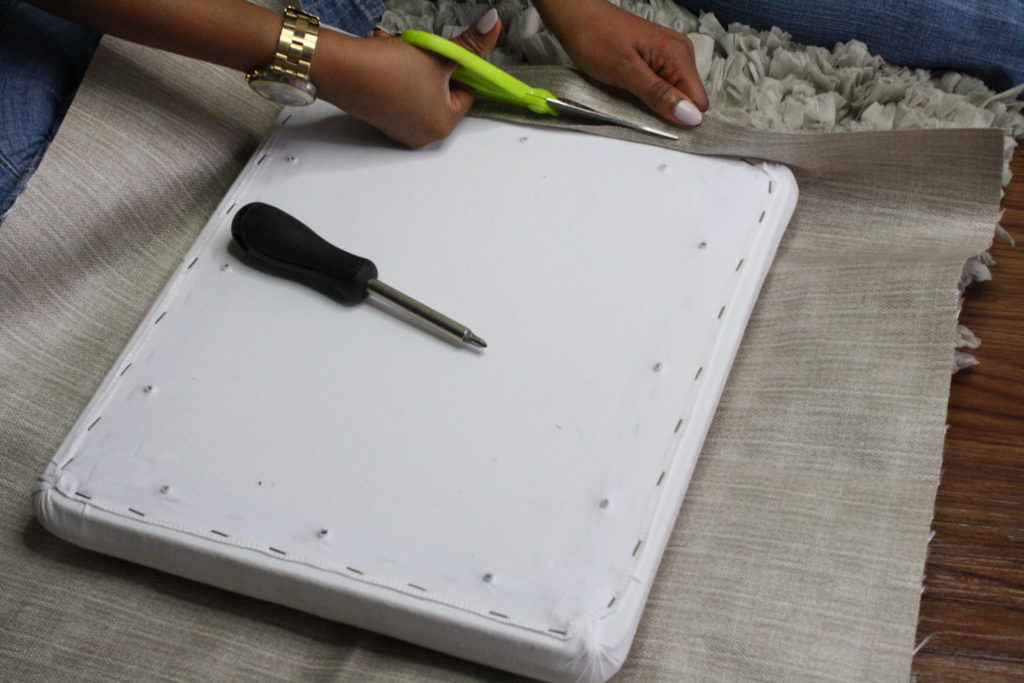 After each side is completed, take a quick second to trim down your excess fabric.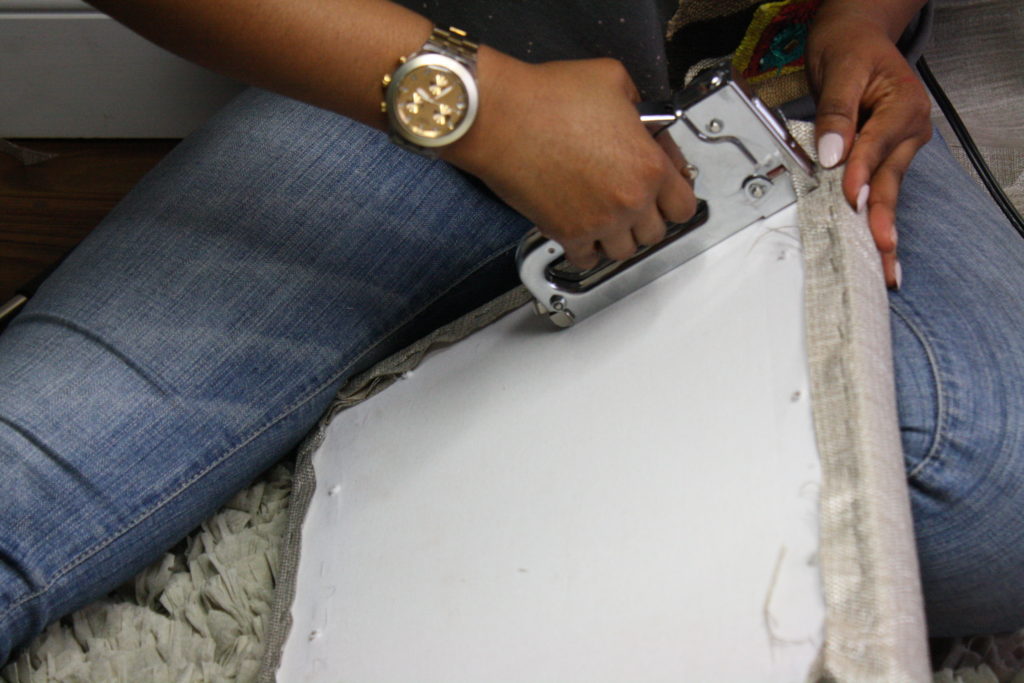 And before you know it, once all your sides are stapled and trimmed, your cushion will start to come together!
XOXO