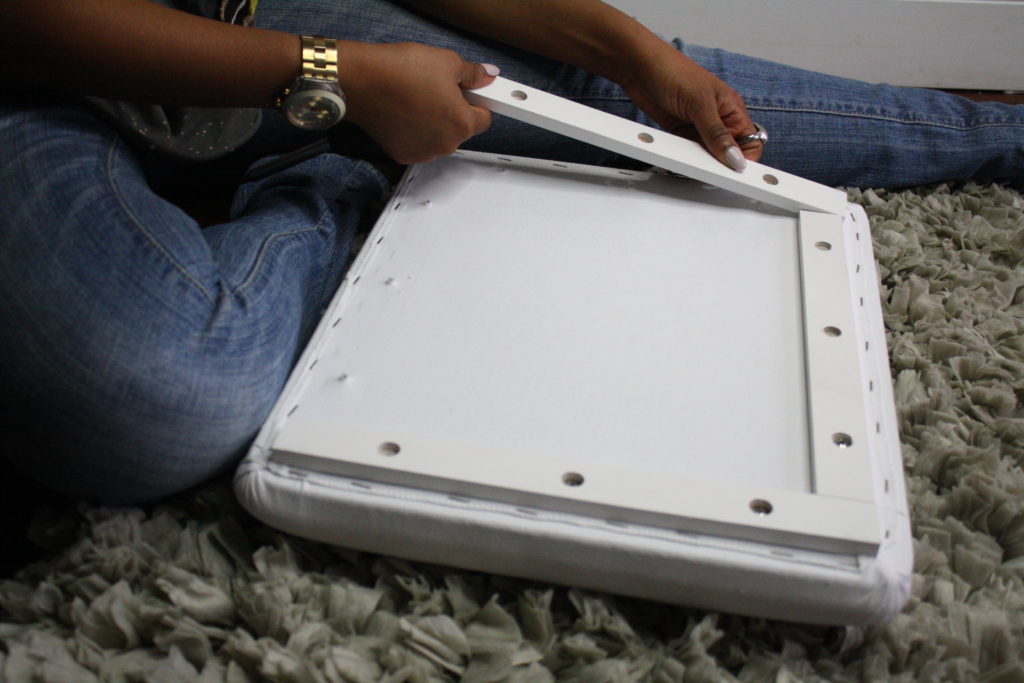 Then, I removed the wooden fabric guards from the cushion itself. Make sure to pay attention to which side each panel has been removed from. And keep track of your screws! lol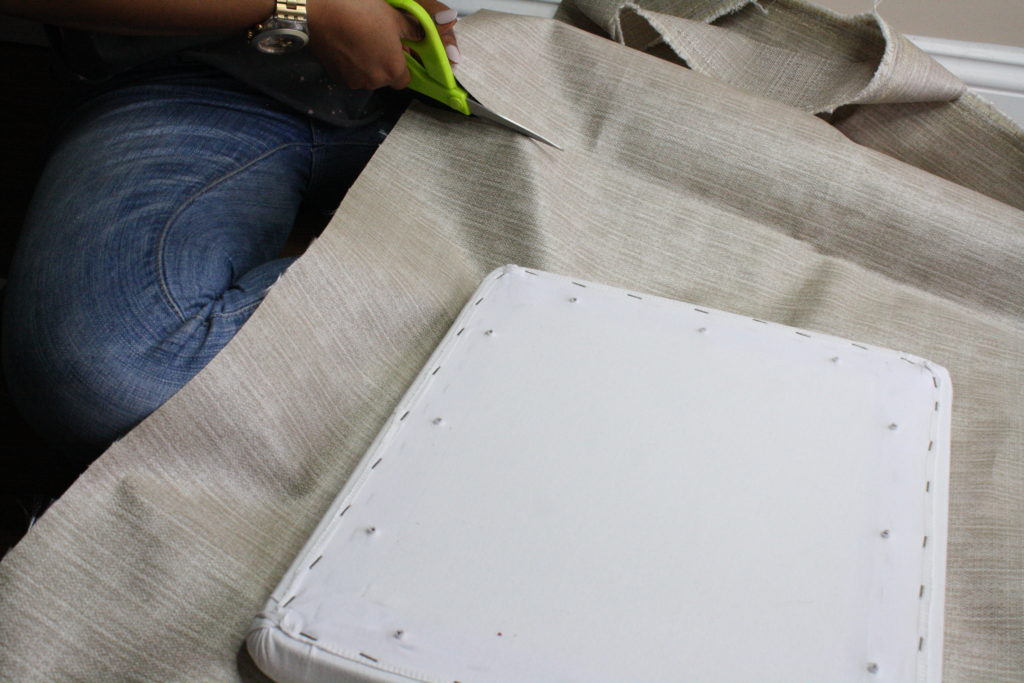 With everything removed, it is now time to cut your fabric. I started by laying my cushion on top of the fabric (right side facing down) and trimmed the excess off. I left a border of about 4 inches around the actual edge. The key is to have enough fabric to fold over and staple.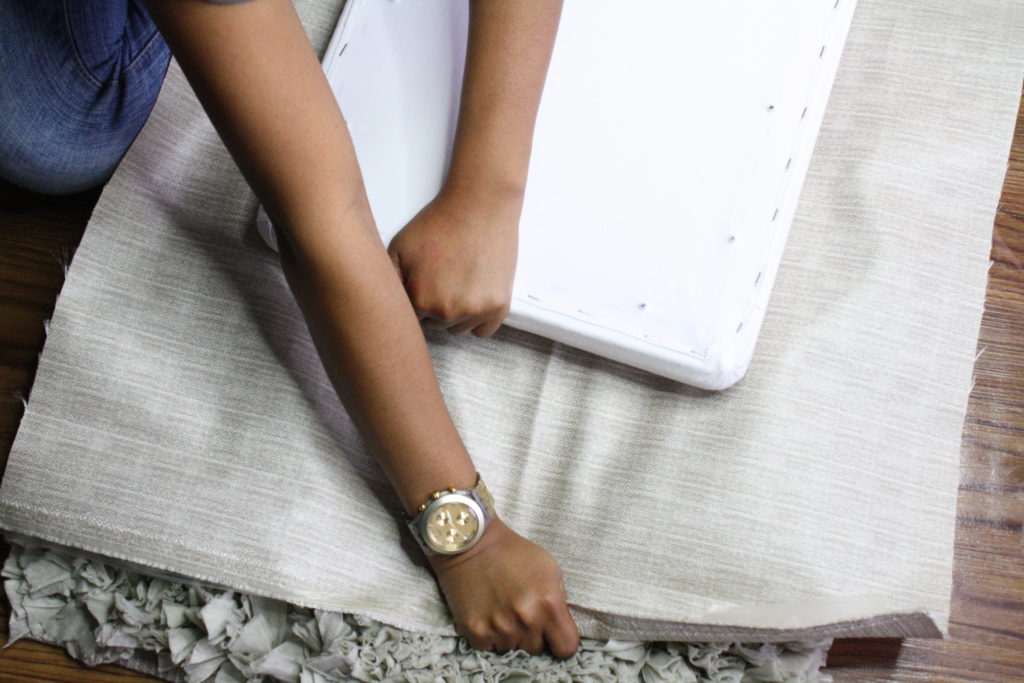 Before you staple, you want to make sure that you are pulling your fabric taut over the edge of your cushion, especially when it comes to the corners. Otherwise, things will look a hot mess! And no one wants an uneven lumpy mess.
XOXO